One of the hottest trends in digital fashion are virtual models. Virtual models are fictional avatars, generated by a computer who have realistic human characteristics, features, and even personalities. These are becoming popular for luxury marketing campaigns, with one even being signed to a supermodel agency.
Luxury brands are realizing that virtual models cannot only save them money, but also have a positive effect on sustainability. Digital models reduce the need to travel around the world for exotic locations. Also, when combined with digital fashion they further re-shape the fashion industry as an eco-friendly one.
Are Virtual Models the Future of Advertising?
Virtual models can be created to represent a brand through programming. A team of 3D designers create the look and a team of copywriters create their personality.
Therefore, brands have control over the content produced for the model. This would not be the case with real models. A single social mistake can have a major impact on a brand's reputation. Soon many of them will use virtual models for their luxury marketing strategies.
As technology develops very quickly, it will be hard to know the real from the digital. To maintain the customers' trust, brands always have to let know the existence of an AI program. They have had great success using virtual models for their luxury marketing campaigns. Virtual Models are featured in various different 3D virtual spaces which directly connect with a lifestyle of the consumer.
Virtual Models in Luxury Marketing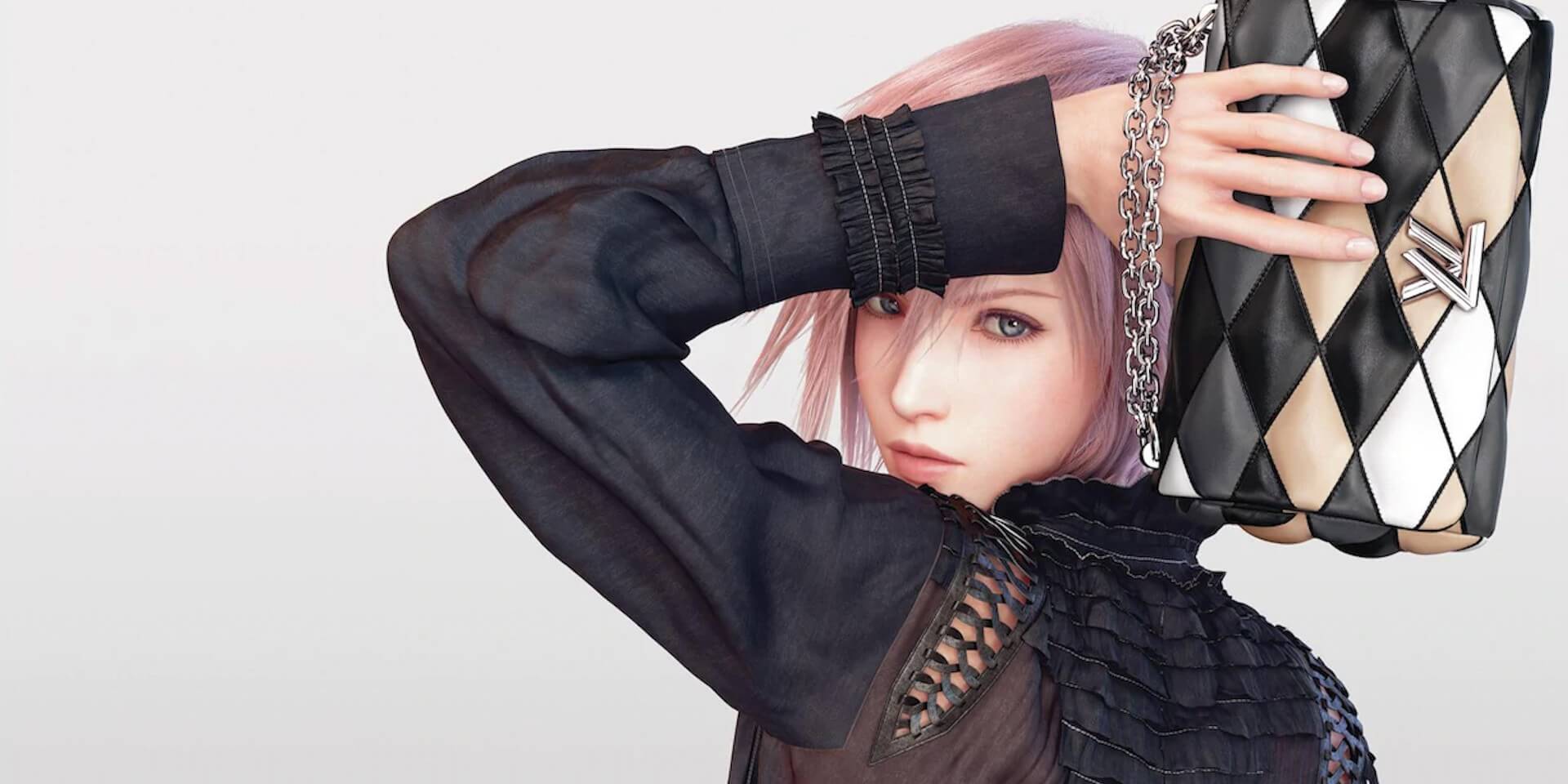 Louis Vuitton
In 2016, Louis Vuitton made Lightning their virtual model for their Spring-Summer 2016 collection advertising campaign. Lightning is a famous video game character from Final Fantasy XIII.
This was one use of a luxury fashion brand stepping into the video game industry. Louis Vuitton advertised their collection to a new audience by digital fashion. By choosing a popular game character, it shifted their target audience to a new younger generation.
This also was Louis Vuitton's first major luxury marketing campaigns solely focused on the Asian market. While Lightning might not be as famous in the West, she is very popular in the East.
In 2019, League of Legends partnered with French fashion house for 2019 World Championship. The brand's artistic director, Nicolas Ghesquière, designed skins for League of Legends Champions Senna and Qiyana. These outfits can be purchased by the game users.
To showcase Louis Vuitton's artistic director's past collections, the brand collaborated with K/DA of Riot Games in 2020. Together with the virtual influencer, Seraphine, the digital members of the group wore Fall 2014 to Spring 2019 collections.
Chanel
Similar to Louis Vuitton, Chanel used Lightning as their virtual models. She was featured on the latest issue of Japanese men's fashion magazine Arena Homme Plus.
Chanel has also worked with fashion's first virtual influencer @lilmiquela, who has over 2.7 million followers on Instagram. She uses her platform to support social causes such as Black Lives Matter and transgender rights. As a result, many people became her faithful followers.
Dior
Dior worked with virtual model/influencer @Noonoouri . Noonoouri is 18 years old and 1.5 meters tall has over 360,000 followers on Instagram. She lives in Paris, France and only wears digital fashion in front of a Virtual Backdrop showing Hong Kong.
Noonoouri took over their Instagram account during Dior's Cruise Collection that took place in Chantilly Castle's stables.
Balenciaga
Balenciaga has its own virtual models that can bend their bodies in impossible ways. You can watch some of their videos through Balenciaga's Instagram channel.
They used these elastic virtual models for its Spring 2019 look-book. These virtual models were created by Copenhagen-based visual artist Yilmaz Sen.
For the fall 2021 collection, the French label used the video game Afterworld: The Age of Tomorrow to showcase its designs. Created by Unreal Engine, the 50 human-like avatars are all dressed in neo-medieval style.
Ralph & Russo
Ralph Russo was a huge hit at Haute Couture Autumn 2020 with their Fall/Winter 2020/2021 collection. Using a virtual model and digital fashion they brought their clothing to the global stage.
Due to COVID-19, Ralph & Russo used a virtual model called Hauli She is a traditional Swahili name signifying strength and power. Hauli traveled the world visiting the seven wonders while showcasing the latest Fall/Winter collection.
Find out how we created Hauli and Ralph & Russo's digital clothing collection here.
Burberry
Burberry made fashion history 10 years ago when they used 3D technology during London Fashion week. Now the brand have launched a music single in China called Runway 2.0. This was in collaboration with virtual influencer Xiaobing and her sister He Chang.
The whole production included 3D images, real-life performances and digital fashion. Users were also able to virtually join the Burberry Party Room and create their own customized music. This music video was a huge hit on Weibo and WeChat and helped Burberry connect with the younger generation in China.
Burberry also had a digital collaboration with Kendell Jenner. As part of their luxury marketing campaign for their TB Summer Collection, the brand used real life rendering. It created a lifelike 3D virtual self of Kendell, from images she took at home. She was then rendered with Burberry garments in digital form.
In November 2020, Burberry partnered with tech giant Tencent. It used the characters of the game Honor of Kings as virtual models and designed clothes accordingly. Players of the game can buy these skins. This let the Chinese audience explore the digital products in the game realm.
Prada
Prada has worked with Lil Miquela for their luxury marketing campaigns. Lil Miquela also promoted the brand's Fall 2018 collection during the fashion week. They let her take over their Instagram account during the Fall/Winter 2018/2019 catwalk.
Lil Miquela uploaded video and images onto Prada's Instagram Stories. The virtual model invited all her loyal followers to head to Prada's Instagram. She gave them behind the scenes clips and previews of the collection before the fashion show began.
Givenchy
Luxury brand Givenchy partnered with Fashion media outlet SuperELLE for their Qixi Festival campaign. The campaign featured virtual boy idol group, WXWZ in mobile game Honor of Kings.
The group is made up of the most popular characters from the game. However, they were all styled is digital clothes. Givenchy designed Qixi ready-to-wear collection for the members.
The beauty of this luxury marketing strategy was that the characters already had a huge social following among female players. Also, the virtual group released a new single and a short film special made for the Qixi Festival. This led to massive engagement in the gaming community in China.
Balmain
Balmain is a French luxury fashion house that launched a campaign starring three digital models in the Fall of 2018. Two of the models are exclusive to the Balmain brand as part of their virtual model army.
The third is Shudu Gram, a virtual model created by British fashion photographer, Cameron-James Wilson. This digital avatar has over 200,000 followers on Instagram and is referred to as the world's first digital supermodel. She uses her platform to share her message for female empowerment and diversity in the fashion industry.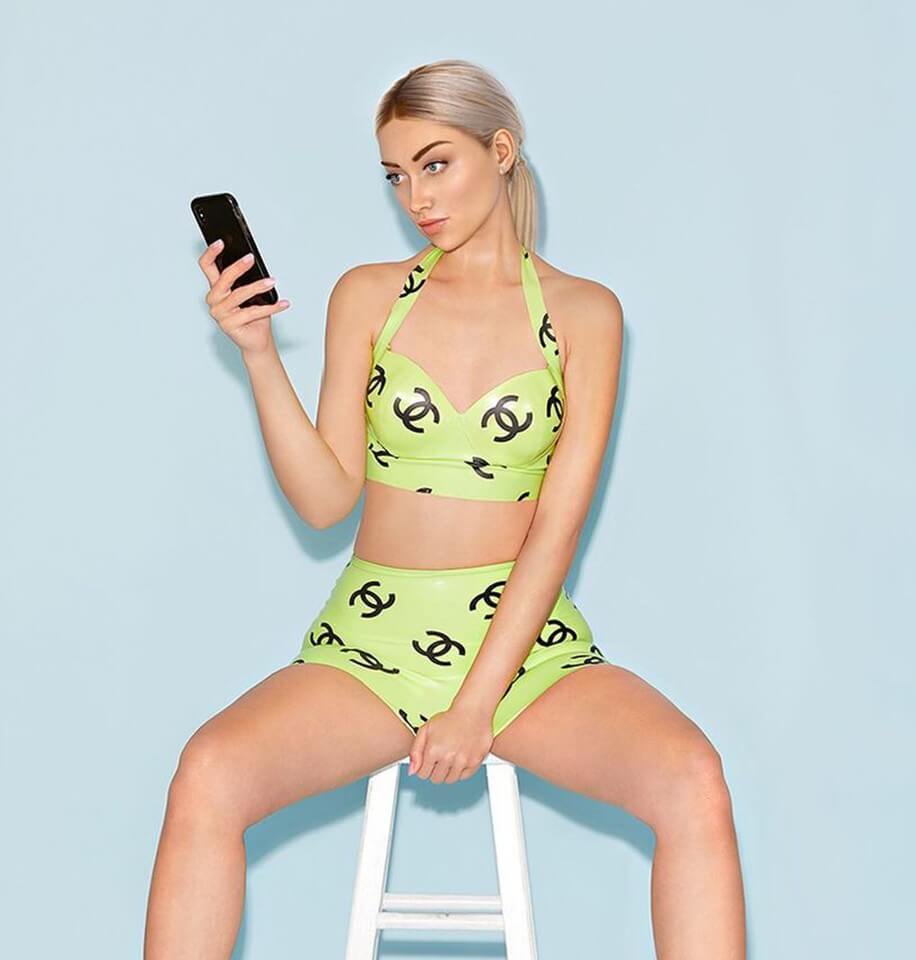 Porsche
Porsche was also dazzled by virtual model's charm. The luxury car brand paired its
latest electrical vehicle 'Taycan'
with Japanese model Imma in its promotions. It released the pictures where Imma is featured to drive the brand's latest car.
She is a virtual model from Tokyo and is highly popular due to her unique pink hair. She is interested in Japanese culture, film and art.
The fashion media industry is very interested in digital fashion and virtual models. There are over 2 billion people using social media all around the world. Brands have to do their best to stand out. One of the latest trends is using virtual influencers created by AI and 3D software.
While Brands can create their own virtual modes, many choose already existing virtual influencers like Bermuda. They already have a strong and loyal following, hence great for luxury marketing campaigns.
Virtual Influencers are much more flexible as they can go to any fashion show or give concerts at any time. They can also promote brands on social media 24/7. Hence, human like avatars are the perfect ambassador for luxury brands.
In addition, labels don't have to spend money on hiring makeup artists, photographers. Cost of renting out studios, and traveling to different shooting locations is also excluded from their budget.
Furthermore, data shows that virtual influencers have 3x the engagement compared to real life influencers. This means virtual model followers are more engaged because digital influencers are rare at the moment.
Virtual models have a long way to go. But they will sure become an inevitable part of the luxury brand industry one day.