Digital clothing collections have been around since 2018. In 2020 the digitalization fashion industry boomed. A Dutch design company sold a one of a kind virtual fashion piece for $9,500! 
Since then fashion designers migrating more to creating digital clothing. The digital fashion industry has also attracted luxury brands for new innovative marketing campaigns. 
Digital fashion enables brands to turn sketches of looks into real images to advertise for the season ahead. Therefore, garments don't have to be physically created for a photoshoot. Instead but can be virtually created into 3D digital clothing. Virtual clothes are completely lifelike from the embroidery to the fabrics.
But, why is the digitalization fashion industry growing?
Virtual Fashion – An Eco-Friendly Alternative
How does digital clothing impact the environment? There are millions of influencers that buy a piece of clothing to wear it just one time for their photo. Fast fashion trends come and go very quickly. Virtual fashion prevents clothes from being thrown out, as it is only a file of code. 
In addition, some designer clothes cost thousands of dollars. Many social media influencers don't have the budget for many of these items. Digital clothing is perfect for influencers that want to stand out using a creative new technology. Influencers can take chances with their styles while also saving money.
For designers, influencers, and brands virtual fashion can push the boundaries of creatively like never before.
Digital Clothing also allows designers to test new materials that are not usually used in the real world. Materials like wood, diamond, liquid silver or even fantasy materials like dragon skin or unicorn belts. In 3D they can try a variety of different styles without having to actually produce the clothing yet. This is also step to a more sustainable supply chain by using virtual fashion.
There is a huge opportunity to make fashion a lot more eco-friendly. It is estimated that the fashion industry is the 2nd biggest polluter in the world. Overproduction and overconsumption has become a major issue in the fashion industry. 
Therefore, there has been a strong movement for the fashion industry to look for solutions. Many are starting to move towards sustainable materials. However the digitalization fashion industry could be the solution. Digital clothing offers a sustainable, zero-waste solution.
How does the digital fashion industry create virtual clothing?
Digitalization Fashion Industry Process
Step 1: Ideation
The first step is to find out what design you are wanting. The concept can be something new or to digitize an already existing fashion catalog. 
Your concept can either be a simple one. Like a studio or simple location. Or you can be more elaborate environment, like a fashion show or an abstract environment. Once you know what type of design you want to create, you can then move on to the next step.
   Ralph & Russo X VSLB                                                                                      Puma X Fabricant
Step 2: Sketches & Texture Packs
You want to create and find as many reference as you can. This will help you when building you virtual clothing. Find all you embroidery patterns, materials, swaps, and images. Also find everything related to the size of the mannequin and the size of the body. 
Once you have all your references you then need to make them into simple designs. Once you have these digital designs, you can easily change colors, fabrics onto the design. This is why digital designs are far better than traditional hand sketches. 
Instead of drawing the same design over and over again, you can simply click a few buttons to create a variety of designs. All professional virtual fashion designers understand that a tech pack is needed by manufacturers. 
A tech pack should consist of the garment sketch, spec sheet with garment measurements, technical sketch, grading, and other design details such as types of fabrics.
Step 3: Creating a Virtual Mannequin
Once we have all the fabric information we next need to make the mannequin. This is necessary even if you will showcase your virtual clothes without an avatar. 
It is critical to have the exact size measurements to create the right digital avatar for your digital clothing. The desired body can be fully replicated on a 3D avatar and adjusted within a few edits. This makes it perfect commercial usage.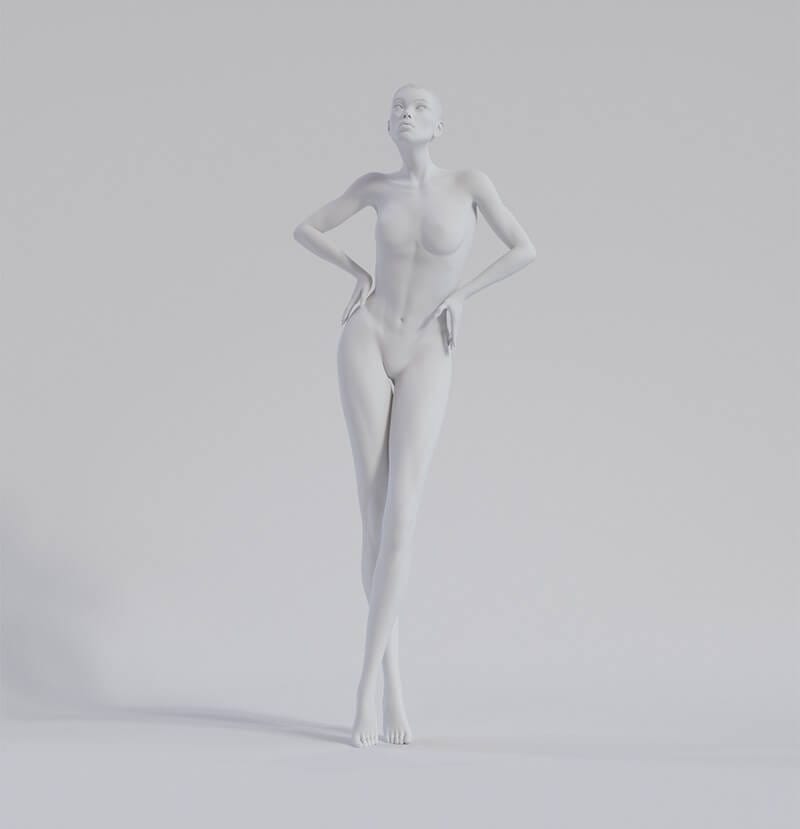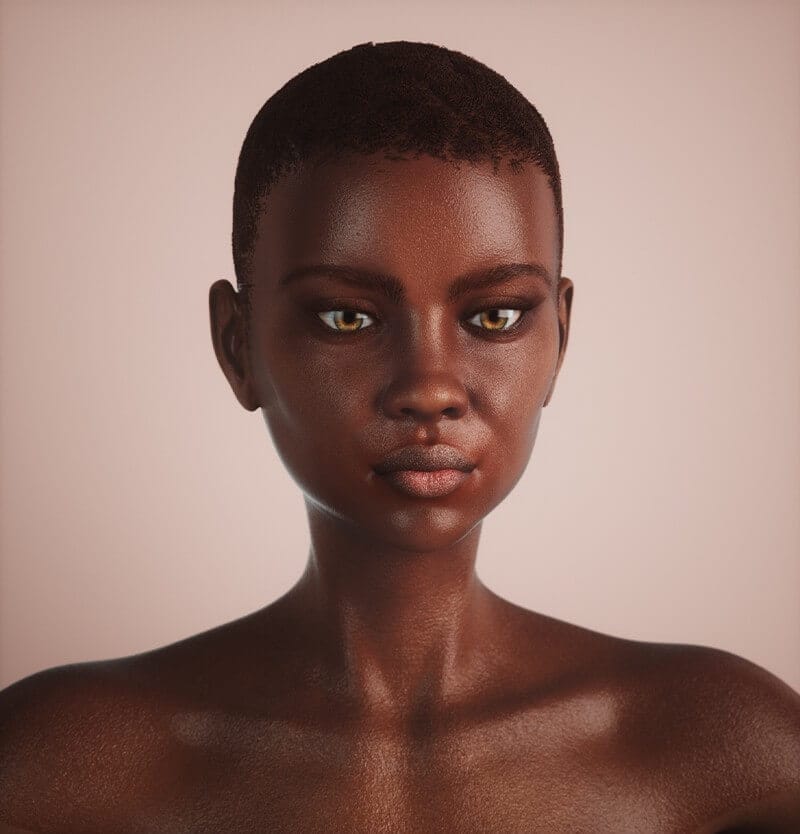 Step 4: 3D model the base shape of the garment
To create a base shape of the garment in 3D you can use softwares; CLO 3D, Zbrush or Marvelous Designer. This all depends on how complex the digital clothing is. 
2020 ZBrush is free to download so we suggest you give it a try. The brush-moves you make on the computer in the 3D environment are very similar to how you would draw on paper. 
The important aspect is to get the folds right and how fabrics look when it expands and overlays an object. Rotary patterns, fringes, and anything related to jewelery are created in a different software. Therefore, both will be handled separately to achieve the best results.
Step 5: Bringing everything together
Next is to pose your avatar (mannequin) so that your garment can float and look realistic. This requires bringing both the element embroidery patterns and also the base shape onto your avatar to fit everything perfectly. Then you will simulate the whole thing in from a t-pose into your final pose.
Step 6: Export the Digital Clothing for Rendering
The final step is to export everything created into your rendering engine. Here you have a number of options, depending on your computer. Here you can find a list of your options and requirements.
The render length of time depends you a number of factors. The more complex your fabrics, and environment, the longer your render will take. Want some tips on how to render faster? Click here
The Future of the Digitalization Fashion Industry
Some fashion brands create digital clothing before actually creating the physical one. This allows them to create a large number of designs quickly without having to wait for production. Furthermore, digital clothing can be superimposed on to people in videos and overlaid on an image of a person. 
While this is not common yet, it could be the norm within the next decade. This gives further potential to the digitalization fashion industry to expand.
Gaming companies are already aware of the importance of having digital assets for gamers to buy. Fortnite a popular online game makes millions of dollars selling virtual fashion for their online characters. They campaigned with Travis Scott to promote his new clothing collection.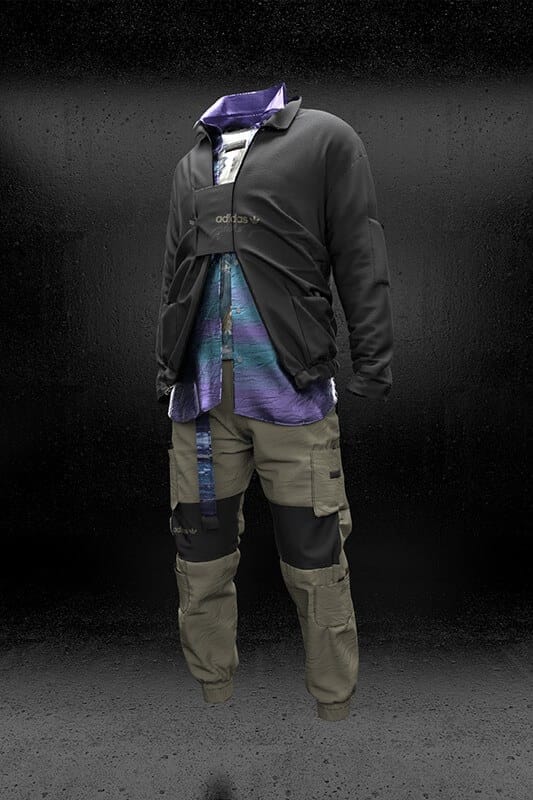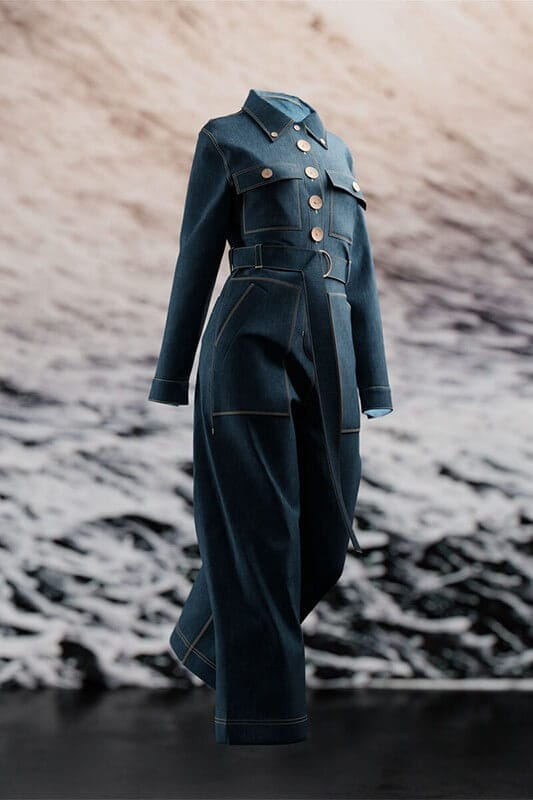 Adidas X Builders Club                                                                                       Shoorty X Fabricant
How can we use Digital Clothing?
More fashion brands want to digitize their collection line and physical stores are becoming less important compared to online stores. Today, more sales happen online than offline. 
Soon, most sales could happen virtually. Imagine trying on a pair of clothes and walking along the streets of Paris. Or, imagine wearing vintage clothes during your favorite decade in the past? All this would be possible using virtual reality and digital clothing.
Future potential customers will be even more connected than they are today, therefore brands need to start thinking for the digital market.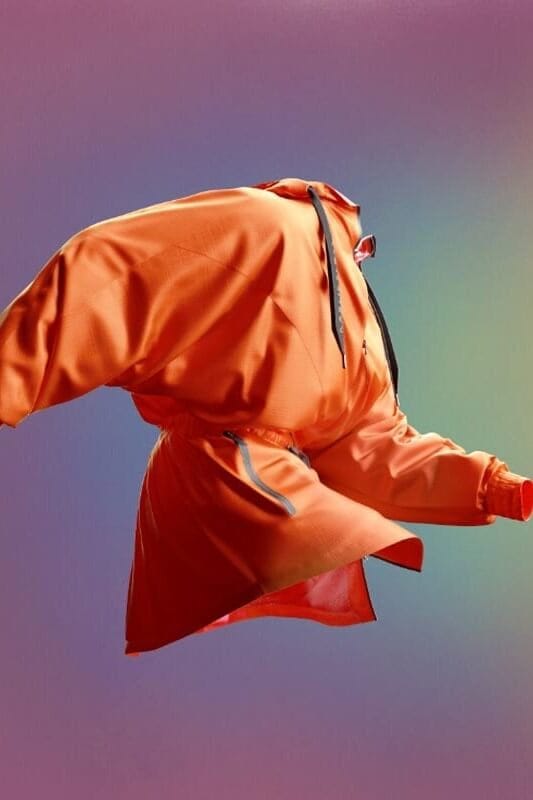 Stone Island X ISH Design                                                                                  Adidas X Karlie Kloss X Fabricant
Soon all major brands will use virtual fashion. This is because a major benefit to digital clothing is that they can test it on their customers before actually creating the item. For example, there are pop-up stores in London that allow customers to try on digital garments via a smart mirror pod. 
Soon customers will shop for clothes online by clicking on a fashion item and uploading a picture of themselves. The site will send you back the picture with you actually wearing the clothing item. This will ultimately lead to digitalization fashion industry stores where consumers will be able to work through virtual stores via their VR headset. 
This is why it is important for brands to have a virtual fashion library. This saves brands time, money, while also being innovative. Except the digitalization fashion industry to grow more and more in the near future. 
It is never too late to use digital clothing for your fashion collection. Want to know more about digital fashion and virtual avatars? Check out our post