Digital fashion shows were considered aspirational, future projects for many fashion brands. That is, until the pandemic hit the world. The industry heavily reliant on physical clothing and runways is now digitizing at a fast pace. Human models gracing the stage wearing fabulous collections have become old news in the fashion world. Virtual models and digital shows are becoming the new recipes for success in the trend-setting industry.
What is a Digital Fashion Show?
A digital fashion show is where virtual models walk on the runway featuring 3D rendered digital clothes. Fashion brands and tech companies are coming together to create digital garments and displaying them in customized virtual spaces. One stunning example of a virtual fashion show is Hanifa's 3D digital fashion show.
Creation of a Virtual Fashion Show
Creating a digital fashion show is similar to that of a traditional one, but more work happens virtually on computers. Understanding the basic creation process of a virtual show will help brands deliver a more refined, agile, and successful performance.
Step 1: Creation of a Virtual Space
The first step is to create the concept of a virtual space that includes the theme, background, and the location of the runway. Then, fashion and 3D designers can collaborate to create the perfect environment for their virtual runway. Using design software, users can edit the location and color schemes to highlight every ruffle and fold of the virtual garments.
Step 2: 3D Virtual Prototyping of Designs
The next step in creating a virtual fashion show is for designers to start developing digital designs with the concept map. They can alter the prototypes by trying out various embroidery patterns, materials, textures, and colors. The tech packs are sent to the manufactures after the designs are finalized.
Step 3: Developing the Virtual Models
Brands then create 3D digital avatars to showcase their 2021 collections. Virtual models are made based on the exact size measurements of the digital clothing. With advanced software, these models can be edited until the desired look is achieved.
Step 4: Creating 3D Animations
The 3D digital models are dressed up in digital garments to then create animations. 3D animations are trendy in the cyberspace and are well received by the audience. There are many excellent tools available on the internet that can create 3D animations efficiently.
Step 5: Finalizing Everything
To complete the runway show, final edits are done. A final runway is where virtual models on fantastic digital clothes awe the audience with their remarkable catwalk. After that, the digital fashion show featuring the latest collections commences.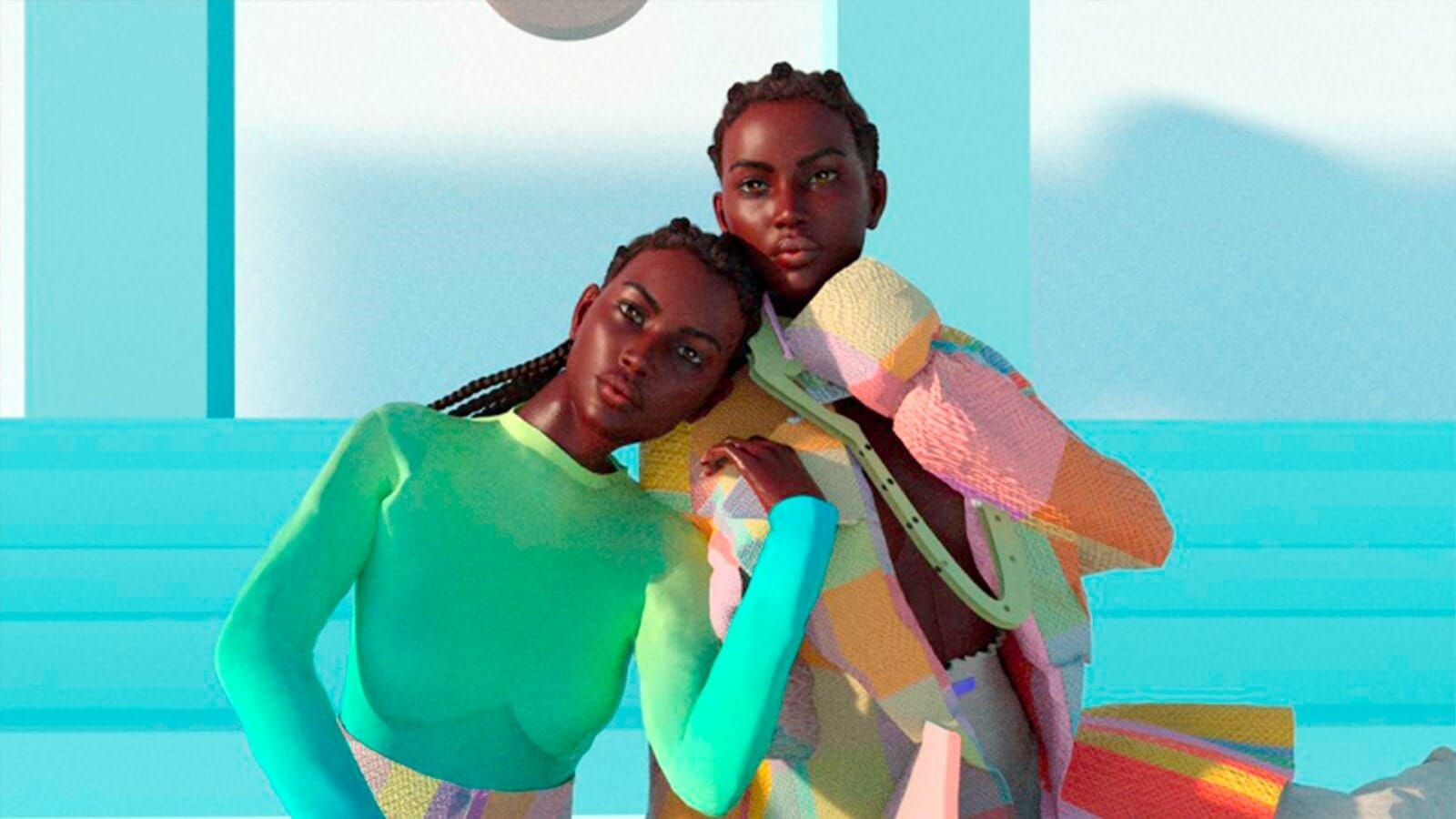 Benefits of a Digital Fashion Show
Widened Reach
Before social distancing, the high-end audiences filled the front rows in traditional fashion weeks like Milan Fashion Week. However, this is changing as digital architecture is steadily integrating with the industry. Through virtual runway shows, anyone can have a glimpse of the latest collections from the brands. Also, combining with an e-commerce interface helps the global audience to shop simultaneously. 
Beyond Reality
3D rendering, virtual and augmented reality help designers dig deeper into their creativity to bring phenomenal visuals. Designs beyond physical reality are possible to create for digital shows. Every fragment of imagination and vision of the fashion world comes to existence through Virtual Spaces. Digital fashion shows defy and go beyond reality, captivating the consumers.
Cost Reduction
A show at New York Fashion Week costs about $125,000. This includes lighting, sound, rent, models fee, and set designs. Virtual Spaces come with all these elements at a minimum cost. Also, digital fashion shows come with the extra advantage of adding last-minute changes. A few clicks for any changes will gloss up the show more than ever.
Eco-friendly Approach
According to the UN Alliance, the fashion industry is responsible for 8-10% of global carbon emissions. Most of the clothing accumulates in landfills, polluting both land and water. Digital events and virtual models in the fashion industry lower carbon footprint and prevent heavy pollution.
Data Targeting
As virtual fashion shows are accessible to everyone, fashion brands can benefit from vast data input. They can get insights into customer expectations, trends, values, and possible new ideas for their next collections. Also, pairing the digital show with social media helps brands to interact and engage with their audience.
No Runway Fails
Runway accidents are impossible to prevent, and there are times models can trip. This might sometimes disrupt the flow of the fashion show and sometimes prove detrimental to the model. However, there is a zero chance for runway fails to occur in a virtual show as the audience enjoys a flawless presentation.
The Future of Fashion Industry: Digital Collections and Virtual Models
The digital revolution in the fashion industry has just begun. Runways are getting a digital makeover, and virtual models are replacing humans. As a result, physical shows might become obsolete soon, with brands having to align their collections with digital fashion shows strategically.