Promoting products through digital signage content is a dynamic way to visualize their features. This method allows brands to efficiently reach and interact with their customers. Brands can catch the attention of passersby and enhancing shopping experiences.
Digital signage can serve as a virtual catalog that provides easy access to the product's information and what is currently in demand. Therefore, through a multi-channel, intuitive, and multi-touch experience, retailers can market their products effectively.
This form of marketing continues increasing and renewing its many functions.
How Brands Use Digital Signage to Promote Their Products
Interactive Displays
By sharing or delivering a promotional message using interactive devices, customers are more likely to focus their attention and be interested in it. Likewise, creating an opportunity to engage potential clients through dynamic content beyond simple information displays.
Sephora managed to improve its digital marketing by presenting an innovative AR technology to test makeup. An experience where customers are allowed to see themselves on the screen and try out Sephora makeup products in real-time.
Highly Targeted Content
Achieving campaign success through digital signage requires a complete understanding of your audience. Therefore, content can be tailored to a specific target audience — modifying attributes such as geographical location, season, and consumer demographics.
Display Testimonials and Reviews
Because consumers are often looking for value before making a purchase, showing a product's value remains an essential step in marketing campaigns. Thus, showcasing feedback and authentic experiences through digital signage prompts more clients to try a new product or service to increase sales.
Promote Brand Awareness with Digital Signage
Merchandising and marketing strategies enhance the customer's shopping experience and encourage brand loyalty. Moreover, providing relevant information about a product with high-quality content will influence client's decisions.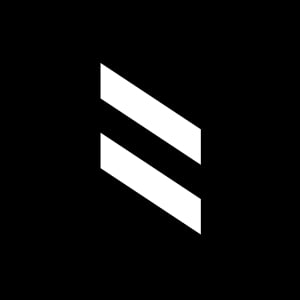 SK Lobby Media : Balloon
from 2grey
Answer FAQ's
Providing instant feedback gains the trust of a customer. Displaying answers and Frequently Asked Questions on digital signage strengthen a brands' engagement. Additionally, this information is current and addresses relevant issues customers are having with supportive responses.
3D Digital Signage and Virtual Spaces
3D virtual spaces continue increasing in the marketing world. By combining 3D virtual spaces with digital signage offers new options for consumers to discover products.
Besides, 3D virtual spaces reassure the ability to quickly visualize the general appearance and the space a product occupies.
Benefits of Digital Signage Solutions
Improves in-store digital and social media presence.
Encourages audiences to make decisions.
Quickly grabs attention through dynamic and customizable content.
Boosts sales.
Digital Signage Craze Across the Globe
Seoul, South Korea
The giant billboard at SMTown COEX was the first ever digital signage that captured the hearts of many through its anamorphic illusion. A giant 3D wave appears for one minute every hour, which rises and crashes against the screen. The wave is hyper realistic, giving the impression that building is a large tank. The 3D wave is a perfect blend of art and technology, which further pushes a consumer's immersion into digital signages.
Tokyo, Japan
A gigantic cat appeared on another digital billboard in the Shinjuku district of Japan. The hyper-realistic feline was created by the local businesses and intended to cheer up the people in one of the Tokyo's busiest areas.
Chengdu, China
Many people in China are now talking about the realistic 3D lion that broke out from its cage and escaped. A 90-degree curved LED installation in Chengdu, China is now featuring a 3D lion, attracting thousands of passerbyes to stop and take in the view.
New York, United States
A massive 3D advertisement took over the large billboard in Times Square, New York. Luxury brand Balenciaga and fan-favorite game Fortnite collaborated together to bring ultrarealistic Doggo to the screen. The ad was created to illustrate the partnership between the two brands.
The Future
Digital signage is a remarkable marketing tool worth exploring. Businesses that have incorporated this technological approach into their marketing strategies continue searching for its many benefits and functions. After all, digital signage has helped to inspire audiences, boost traffic, and increase sales. Thus, high-end solutions to promote products and services will continue to grace businesses and ensure their success.